What are the advantages of mixer equipment vertical axis planetary mixer industry?
Date:2020-04-14 Author:DEX View: 1126
With the rapid development of national construction, the construction industry has also reached a rapid development period. As the main raw material in the industry, the demand for concrete is also increasing rapidly, and the quality requirements are also greatly improved. In order to meet the development and demand of the industry, based on the traditional mixer, Qingdao Dikai developed a high-end mixer equipment - vertical axis planetary mixer.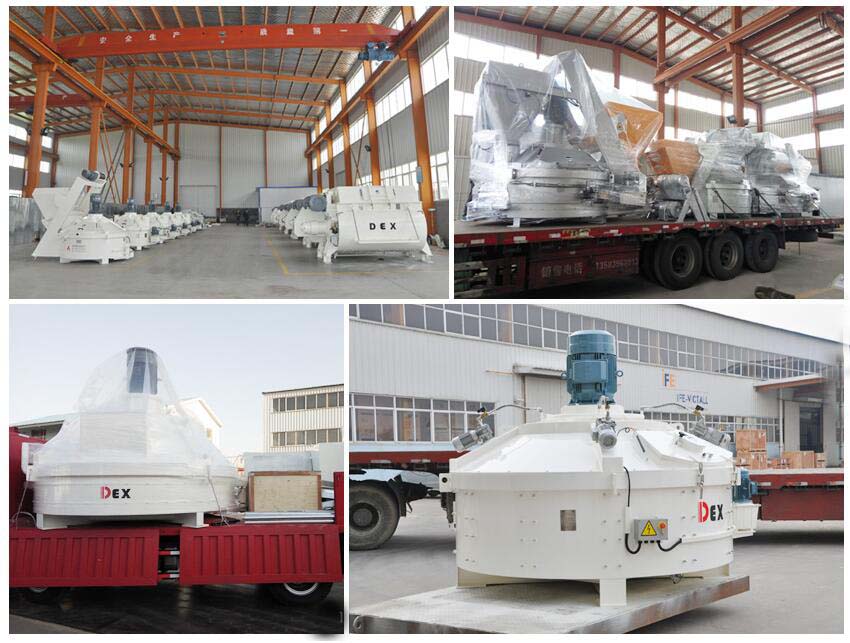 The success of the vertical axis planetary mixer is not only a simple mixer equipment, but also represents the high-end quality of the mixer industry.
1. the vertical shaft planetary mixer is a high-performance forced concrete mixer designed by Qingdao Dikai. The whole machine is of excellent design and compact structure. The material of the finished cylinder and mixing blade is forged by alloy steel in strict accordance with the industry standard. The vertical axis planetary mixer can also automatically monitor the operation of the barrel, and select different rotating speeds according to the different properties of the materials.
2. The overall structural design of the vertical axis planetary mixer meets the requirements of uniformity. The design of the machine is compact, which can provide enough space for materials to run. The design of the reducer can realize the automatic adjustment of the machine, adapt to the heavy load movement of materials, and save electric energy.
3. Based on the actual operation, Qingdao Dikai carries out targeted research on the materials. The forced concrete mixer produced by Qingdao Dikai, vertical axis planetary mixer, can meet the needs of materials. Combined with the advanced technology at home and abroad, it can achieve high-quality mixing effect of materials. In terms of transmission, the European advanced reducer can realize the automatic adjustment of working equipment and adapt to the materials Material load, saving electric energy.
The emergence of mixer equipment - vertical axis planetary mixer is the technical innovation of the mixing industry, and also an important embodiment of the rapid development of the industry. If there is demand, there will be a market. The vast development space of planetary concrete also indicates that the construction industry will enter a high-speed development period in the future, and the national economic level will be higher.